On September 2nd, right after Shandro's birthday there was another event here in La Cruz - the
first Riviera Nayarit VW Festival and exhibition hosted by t
he Vallarta Volkswagen Club. Kyle and I went with Allison, Shandro, and Matero. We saw both classic and newer, show-quality VWs.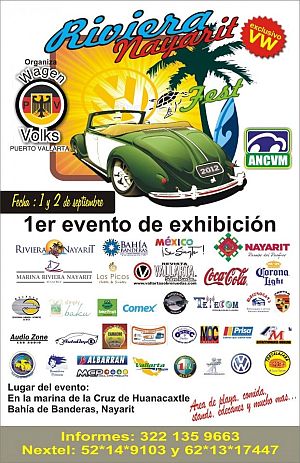 The VW from the movie CARS -Philmore
The balance board contest for VWs
The VW Thing reminded me of my childhood when my family had a Thing in Belen, NM. I'm not sure if this car won the contest or not. The cars without all the passengers to do the balancing were the most impressive. In those, the drivers had to do all the work.
The classic surfer van.